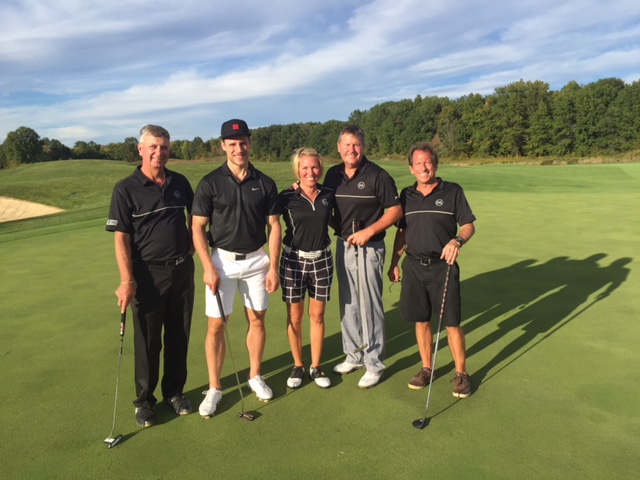 For the third year in a row, D.A. International Casting Company was a proud sponsor of the Columbus Blue Jacket Foundation Golf Outing. The Blue Jackets players, coaches, management and staff all take part in the team's annual golf outing which raises money for the Blue Jackets Foundation.
The foundation was established by team founder John H. McConnell back in 2000. McConnell wanted all members of the Blue Jacket organization to help improve the quality of life throughout the community with a focus on the areas of pediatric cancer; children's health and safety; and youth and amateur hockey development.
The Golf Outing is just one of the many fantastic events the foundation puts on each year. Beautiful Double Eagle Club in Galena plays host to the outing, which features a "player auction" before the shotgun start. This year D.A. International Casting Company played with Gregory Campbell, a new CBJ player who formerly played for the Boston Bruins where he gained the nickname "Soupy."
"I'm excited to see new talent like Campbell added to the CBJ roster," said David Kerrigan, President & CEO of D.A. International Casting Co. "He's also a competitive golfer who holed a killer shot out of a treacherous bunker to land our team a gross 2 on a competitive par 4. It's a thrill to play such a beautiful course with such quality people, but more importantly, it's inspiring to see the community come together to raise money for such a worthy cause."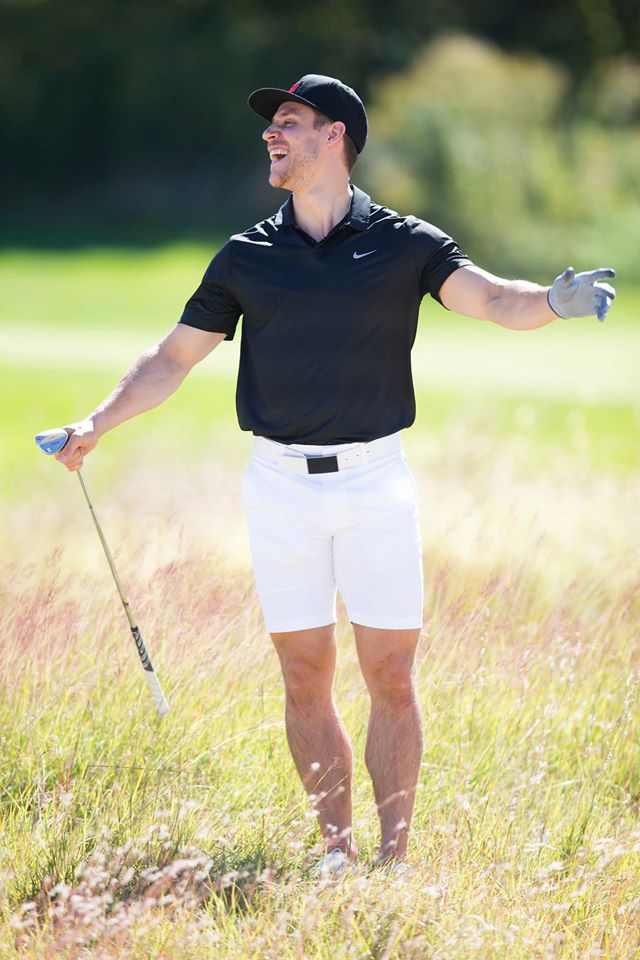 Since 2000, the Foundation has given $6.4 million to nonprofit organizations in central Ohio. But the foundation has always been about more than financial gifts. The players and staff spend significant time away from the arena, visiting and working with kids, parents, coaches, teachers, doctors, nurses, and others, all in support of our signature cause: the health and safety of local young people. It was very important to McConnell that the team be directly involved in helping these causes.
"I think Mr. McConnell would be very proud to see the generosity that was demonstrated in the outing today, " said Kerrigan. "He is widely recognized as one of Columbus' most generous citizens and his spirit still brings out the best in people. D.A. International Casting Co. is humbled to continue supporting McConnell's vision."