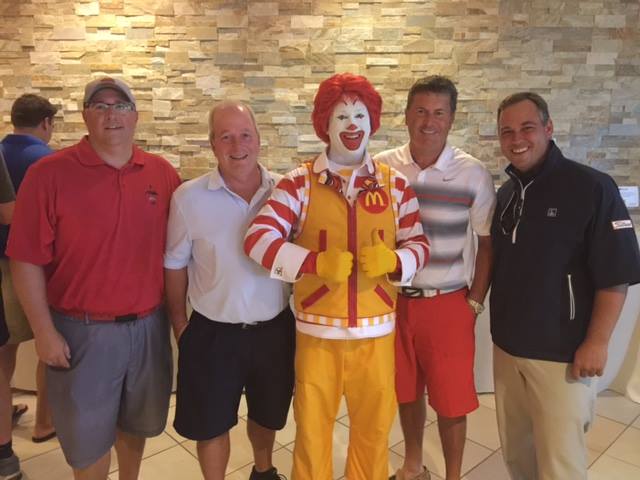 David Kerrigan, President & CEO of D.A. International Casting Company, joined the fun at the 29th Ronald McDonald House Golf Classic held on July 13. The event is hosted at five of the top golf courses in the Columbus area to raise money for the Columbus Ronald McDonald House which provides extensive services for the families of seriously ill children.
The outing was started  by Joe Mortellaro, friend of Kerrigan and owner of numerous McDonalds in the state of Ohio. The inaugural event was back in 1984. It was held at a public course in Mt. Vernon, Ohio, and they served Quarter Pounders for lunch & dinner. They event raised $4,000. Today, Joe's golf tournament grosses about $350,000 for a one-day event. Since that first outing,  the Ronald McDonald House in Columbus has grown from an 18-room house to the largest Ronald McDonald House in the world! This year, the tournament was thrilled to have Urban Meyer, Ohio State University (OSU) head football coach, and Thad Matta, OSUBasketball head coach, as honorary co-chairs of the event.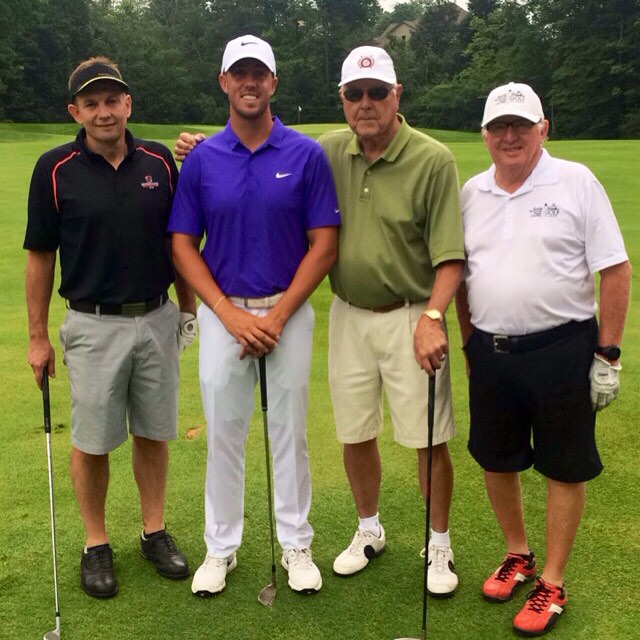 "Joe's commitment to the Columbus Ronald McDonald House is extraordinary. It is no coincidence that the Columbus House has grown so much since Joe started this exciting event," said Kerrigan. "His outing has become a premiere golf event in Ohio. To fill five golf courses with so many supporters is an impressive feat, and a wonderful gift to so many families that struggle with terrible childhood illnesses."
"In fact, just a few years ago, the Columbus Ronald McDonald House decided to rename the tournament the 'Joe Mortellaro Ronald McDonald House Golf Classic' in honor of Joe's generosity and dedication to the organization," added Kerrigan.